Getting to Cape Tribulation
Self-Drive
Approximately 2 hours and 45 minutes north of Cairns. Pass through the Northern Beaches and Port Douglas, in the direction of Mossman. North of Mossman, follow the signage to the Daintree River Ferry and Cape Tribulation and Daintree National Park.
Treetops Adventure is located on the right side of Cape Tribulation Road, 1 hour north of the ferry. The Daintree River Ferry operates 5am to midnight daily. It costs $45 return per vehicle (prices subject to change).
Please note during busier periods (school holidays) there can be up to a 1 to 1.5 hour wait for the ferry. Please plan accordingly.
Ultimate Daintree Tour
Explore the Daintree from all angles; the ground, the air and the water!
Enjoy the Daintree in a whole new way with the Ultimate Daintree zipline tour. Guides will take you past all the beautiful sights of the Daintree rainforest and Cape Tribulation including the zipline experience at Treetops Adventure.
You'll explore the rainforest canopy by ziplining up to 15m above the ground, stroll along one of the best boardwalks and hop on a river cruise to see Cape Trib's famous inhabitants: the estuarine crocodiles!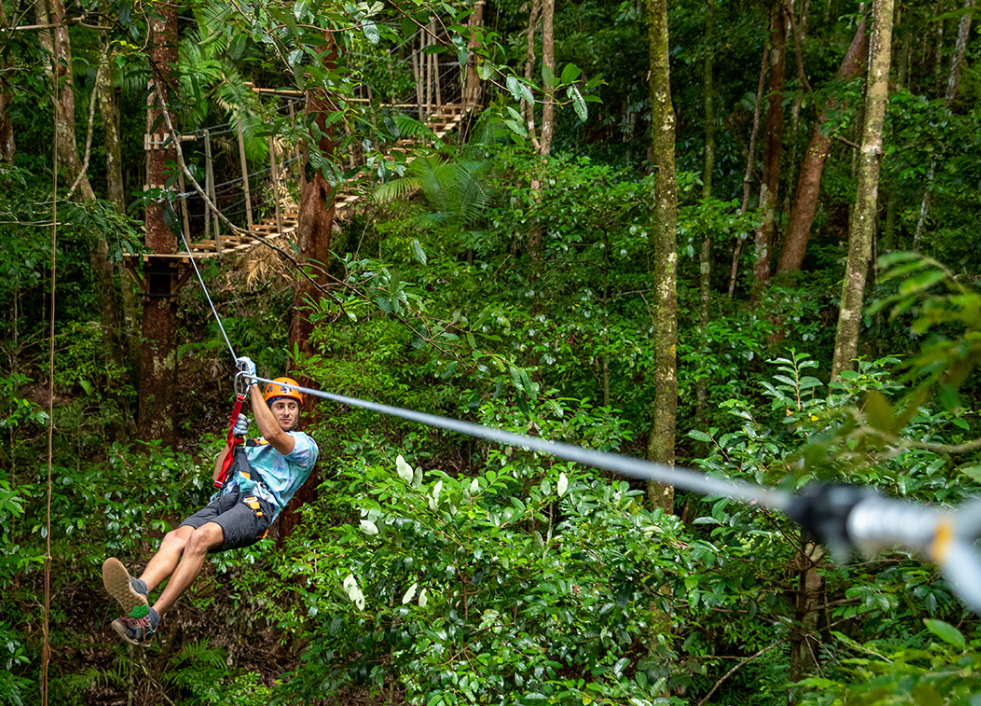 More Info