What's included?
Our colour coded courses offer a progression through the challenges. Each person gets to choose from low easy levels up to heart racing high challenges! This facilitates the opportunity of how to encourage one another through difficult situations whilst building lasting trust.
Please note: Always book for your maximum number – adding people are only subject to availability.
A 10% group discount is automatically applied on groups of more than 10!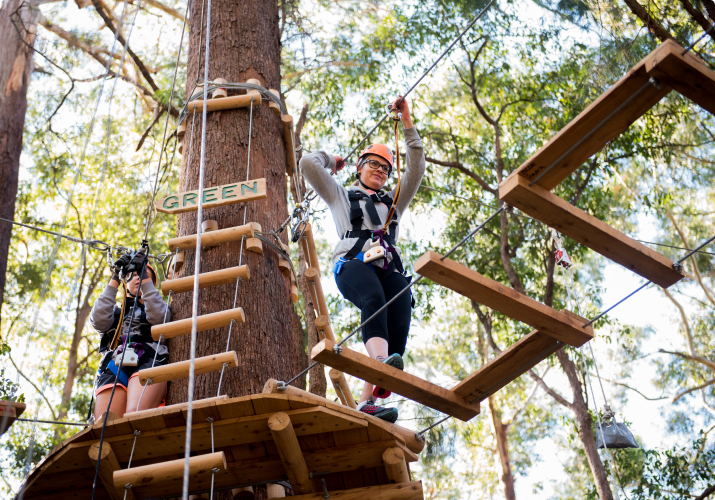 How Do I Book
Secure your booking online through our website! Payment is required at time of booking.
For groups of 16 or more, your booking will instead be received as a request only and our team will call to confirm a time and process a $100 deposit to lock in your adventure.
*Groups up to 15 people can be booked online. Should you have some climbers unable to attend, extra spots are fully refundable 10 days outside of the booking.